---
Wealth Tax Looms As Greeks Forced To Declare All 'Assets' To Tax Authority
Posted: 15 Aug 2016 12:00 AM PDT
In Greece's ongoing collapse into utter farce, The Greek finance ministry confirmed some more details of the long-planned registration of all kinds of private wealth that will go into effect in February 2017. As KeepTalkingGreece reports, more than 8,500,000 tax payers registered in Greece will be called to declare all moveable and immovable assets, their total "wealth", and even cash they possess even if it is below 100 euro. Furthermore, the taxpayers will have to register changes in their assets when they occur and not annually.
Tax authorities will upload on their website pre-filled data like real estate, declared income, income from rents, loans, vehicles etc – practically the pre-filled data will refer to data given by taxpayers in their income declaration.

And under the new scheme, Greeks are mandated to have registered everything they own, with taxpayers having to add moveable and immovable possessions such as paintings, antiques, jewelry, even historical weapon, etc but also the cash they have in their wallets or under the mattress.

"Taxpayers must declare all the cash they have in their hands, even one euro!" an official from the Finance Ministry told newspaper To Vima on conditions of anonymity.

The Greek finance ministry apparently does not know yet what value the taxpayers will have to declare if they possess a necklace and a ring, a painting made by the cousin and a sculpture made by the sister in the ceramics course. The Ministry has also no idea, who will estimate the value and how.

Within a month, the taxpayer will have to submit a modification statement, if there are any changes in his possessions status.

"This will affect any case of property transfer or acquisition, but not of income, which is being declared each year, and are directly updated by the tax authorities. To Vima stresses.
KeppTalkingGreece sarcastically concludes... that she understands, she will not have to submit cash possessions modifications every time she goes to the kiosk to buy chewing gums or cigarettes and pays cash from the money in her wallet.
PS No comment for the time being as my current moveable possessions are two bikinis, 2 pairs of flip flops and a beach towel. Swimming is the best medicine against state madness and officials with Robespierre's attitudes.
* * *
The simple question every Greek (and European and American and Japanese) citizen should be asking - why does the government want to know this? ...and besides what gives them the right to invade the citizenry's provacy to such a degree?
The answer is sadly simple. The road the dystopian "wealth tax" endgame has been long-written. As we pointed out in 2011, the "muddle through" is dead... and there are only painful ways out...
And now it is time to face the facts. What facts?

The facts which state that between household, corporate and government debt, the developed world has more than $20 trillion in debt over and above the sustainable threshold by the definition of "stable" debt to GDP of 180%.

The facts according to which all attempts to eliminate the excess debt have failed, and for now even the Fed's relentless pursuit of inflating our way out this insurmountable debt load have been for nothing.

The facts which state that the only way to resolve the massive debt load is through a global coordinated debt restructuring (which would, among other things, push all global banks into bankruptcy) which, when all is said and done, will have to be funded by the world's financial asset holders: the middle-and upper-class, which, if BCS is right, have a ~30% one-time tax on all their assets to look forward to as the great mean reversion finally arrives and the world is set back on a viable path.

But not before the biggest episode of "transitory" pain, misery and suffering in the history of mankind. Good luck, politicians and holders of financial assets, you will need it because after Denial comes Anger, and only long after does Acceptance finally arrive.
The truth is far, far uglier than anything anyone in a position of power will tell you because acknowledgment would imply the need to come up with solutions that involve more than merely extending the event horizon for a little longer. Alas, even politicians now realize there is only so far that the can can be kicked.
There is one thing we would like to bring to our readers' attention because we are confident, that one way or another, sooner or later, it will be implemented.
Namely a one-time wealth tax: in other words, instead of stealth inflation, the government will be forced to proceed with over transfer of wealth. According to BCG, the amount of developed world debt between household, corporate and government that needs to be eliminated is just over $21 trillion. Which unfortunately means that there is an equity shortfall that will have to be funded with incremental cash which will have to come from somewhere. That somewhere is tax of the middle and upper classes, which are in possession of $74 trillion in financial assets, which in turn will have to be taxed at a blended rate of 28.7%.
And perhaps Greece is the Western world's guinea pig for the first effort?
The Greatest Threat to Future Portfolio Yields is Adoption of the "It Won't Happen to Me" Syndrome
Posted: 14 Aug 2016 10:33 PM PDT
Before I start today's article, I just want to clarify one statement from my article about diversification in which I discussed how most gold and silver mining stocks are still undervalued heavily by comparing the cumulative market cap of all gold stocks in the HUI Gold Bugs index to the market caps of well-known single stocks like Apple, Facebook and Amazon. In that article, I posed the question if Apple's market value really should be more than four times the market value of all the gold reserves and resource held by all the gold companies that comprise the HUI gold bugs index. Obviously, the public factors in the value of a company's inventory, which in the case of a gold mining company, is its gold reserves and resources, into a determination of whether or not to buy its stock, which consequently affects its market capitalization. Consequently, by that that statement, I was merely referring to the public's inferred net worth of this gold as represented by the cumulative market capitalization of these gold mining companies as compared to the market capitalization of Apple.
Moving on, today, I'm going to drill down on a human behavioral trait that I've discussed in the past, including here, and it's the danger of the "It Won't Happen to Me" syndrome. All of us have fallen victim to the "It Won't Happen to Me" syndrome" at some point in our lives, whether it's as simple as going swimming in waters where someone has been seriously injured, or even killed, due to a shark attack, or whether it's ignoring the possibility of bank seizures in our own countries even though it's already happened in Cyprus and other multiple red flags since then have been raised by the global banking industry themselves about the future possibility of similar events in multiple other countries.
However, when it comes to wealth preservation, falling victim to this belief could prove tragic over the next several years. On 5 November 2015, I posted a vlog on our SmartKnowledgeU YouTube channel discussing a movement in the banking industry worldwide to limit daily cash withdrawals and the ability to transact commerce in cash in amounts greater than US$3,000 and €3,000. I titled this posting "If This Doesn't Convince You to Exit the Global Banking System, Nothing Will!" Surely as the sun rises every morning, there were people that watched that video, grew concerned about this troubling development for about a New York minute, thought about taking action because of the facts I relayed in that video, and then summarily dismissed the information in that vlog and never thought about it again, simply because the power of the "It Won't Happen to Me Syndrome" tends to overpower serious consideration of real danger.
Yet, even with all increasing red flags that suggest that assets held within the global banking system could be devalued, frozen, or seized, or all of the aforementioned, including warnings of possible negative interest rates applied to commercial and corporate bank accounts in the near future from big global banks like the Royal Bank of Scotland, most of us go about our daily lives without giving a second thought about taking preventive actions to prevent such mind-blowing and negatively impacting life-changing events from happening. Even though the European Union has released policy statements that discuss potential future seizures of client bank accounts as a solution to prevent a TBTF (too big to fail) bank from failing, countless European citizens will continue to ignore such warnings as well. In fact, if we observe the tightening of daily withdrawal limits to US$200 to US$300 by large global banks like Standard Chartered, and the capping of such daily limits to ludicrously small US$50 to US$100 amounts, in countries with liquidity problems like Zimbabwe, we already can foresee the evolution of this banking policy. Yet, most of us continue to ignore the warnings we have received for well over a decade now.
In a twist of great irony, the reason so many of us embrace the "It Can't Happen to Me" syndrome is because from a psychological standpoint, it preserves our immediate to short-term feeling of well-being by disassociating ourselves from reality and encouraging inaction, even though from a long-term perspective, it is very likely to destroy our self-preservation abilities. One of the few instances in which I have ever seen logic and rationality overpower the "It Can't Happen to Me" syndrome is in instances in which life or death matters immediately dominate the discussion. For example, when I mentored gang members in Los Angeles, in speaking with them, I realized that most of them never embraced the "It Can't Happen to Me" syndrome when it came to being shot or killed because so many of them had already witnessed this very event happen to their friends multiple times already. The immediate gravity of their situation made it impossible for them to deny reality, and instead, they assumed just the opposite, that every day might bring an event that may bring serious harm, or even death, to them. Unfortunately, when it comes to matters like wealth preservation, if we are not immediately threatened with a financial "life or death" situation, the same also applies, and most of us will not act until we are actually confronted with a financially devastating event, and the situation devolves into one of financial "life or death" for us. Unfortunately, by this time, any action taken usually will be too late to actually deflect the consequences of waiting and procrastinating too long.
Though many reading this article may believe that writing about human psychology is a strange topic when it comes to investing, wealth building, and wealth preservation, if we cannot identify the psychological manipulations to which we fall victim, then we will not be able to prevent and avoid being manipulated into bad decisions or a state of inertia by the world's financial leaders. For this reason, I am devoting this entire entry to being able to identify if we are falling victim to the "It Can't Happen to Me" syndrome.
The "It Can't Happen to Me" syndrome unfortunately is the very reason why so few Westerners today own the ultimate wealth preservation assets, physical gold and physical silver, to curb the negative consequences of global banker currency wars that have been intensifying since the financial crisis of 2008. There is a corollary to the "It Can't Happen to Me" syndrome called the "Everybody Already Knows That" syndrome, to which I have admittedly fallen victim on occasion. If we've know of something for a long time, it's often very difficult to believe that others do not know the same thing. For example, I can recall one instance when I traveled to Mexico for a friend's wedding, and one of my friends asked the taxi driver for the identity of the singer on the radio. As this was years before Shakira crossed over to the United States and recorded any songs in English, none of us had ever heard of Shakira. The driver could not believe that none of us had ever heard of Shakira, as she had already been a huge international pop star for over a decade at that time. However, the fact of the matter is that, many of us are unaware of many things of which the great majority of people in other countries are aware. During my business travels to other countries, whenever I have needed a temporary sim card for my mobile phone and asked a local where I could get one, many times they would express shock when they would tell me to go to the store of one of their largest telecommunication companies and I would ask them to repeat the name of the company again because I had never heard of it. Only when I explained that I was visiting their country for the first time did they understand why I had never heard of a company of which everyone in their country already knows.
Likewise, in the world of finance, whenever I encounter a financial consultant or adviser that is completely unaware that gold prices have risen 27% this year, silver by 45%, and gold and silver mining stocks by multiples of these yields, I am shocked, because I often assume that everyone in the industry is aware of these facts. To start this year, in January, I stated here, the following: "even if you [did]n't believe that gold and silver will preserve your wealth as the Central Bankers currency wars escalate and you want[ed] to ignore the large rebounds that will eventually happen in gold and silver assets", gold and silver assets would outpace stock market yields in 2016.
Then the next month, to build on the theme I started in January, I posed the question, "Will 2016 finally be the year gold and silver prices finally rise significantly?" And even though I stated that back then that it was still a little early to know the answer to this question, I confidently stated in the same article the following: "this year will be the year for valuation plays, and there are no better valuation plays in the world than beaten-down PM (precious metal) mining stocks." With the benefit of hindsight now, in August of 2016, we know beyond a shadow of a doubt the there were no better valuation plays in the global stock market than beaten-down gold and silver mining stocks. In fact, I again reiterated my belief in the strong valuation of gold and silver mining stocks in the past couple of months, stating that a decline in gold and silver mining stock prices earlier this summer was only a temporary pause before a resumption of higher prices, and even after considerable gold and silver stock yields had already been achieved at a stage much earlier this summer. And should gold and silver stock prices experience further consolidation price declines in the future, their valuations will again rise in attractiveness.
In the real world, perception and psychology are much more closely tied to market pricing behavior than the low-utility Economics 101 theory of supply and demand. In fact, the pricing mechanisms that rule futures contracts, which in turn, establish real-world asset pricing, can be entirely disconnected from physical supply and demand determinants, especially in the paper gold and paper silver worlds of London and New York. Former Goldman Sachs CEO Hank Paulson alluded to the importance of the banking elite in maintaining control over public perception during the 2008 financial crisis, when he alluded multiple times to the public's perceived confidence in US stock markets as being infinitely and exponentially more important to US stock market behavior than any market fundamentals. He basically stated that as long as people at the top, including government and banking officials, could continue to deceive the public and misdirect them away from reality, that the crisis would be containable. If you go back and search his speeches from back then, along with the rhetoric of the US Federal Reserve Chairman, you will find that they repeatedly told the public to remain "confident" in the strength and integrity of the markets, for as long as they could nurture this belief, then they could prevent further bleeding. The financial charlatans that rule mass media today are so well versed in human psychology that unless one also becomes a student of human psychology, it is my belief that it will literally be impossible to consistently make sage and beneficial investment decisions.
Even with the rapid devaluation in purchasing power of literally dozens of Central Banking fiat currencies worldwide in the past decade, billions of people still cling to the "It Can't Happen to Me" syndrome. When I wrote an article detailing the best reason to own physical gold and silver in coming years, and in that article, detailed recent strong devaluations of global fiat currencies, including the crash of the Russian ruble in recent times, someone sent us an email, in response to that article, that effectively stated, "I'm Russian, and the ruble never crashed, you idiot." I don't know why people, in attempting to provide a refutation of an argument, consistently rebut arguments by simply mentioning their nationality, as if being of a certain nationality designates one as an expert in all matters concerning that nation and serves as sufficient qualification to denounce a valid opposition viewpoint. As the USD is the largest component in the basket of global currencies against which other currencies' purchasing power are measured, and the ruble lost 58% in valuation versus the USD just from June 2014 to January 2016, I would dare claim that a 58% devaluation qualifies as a crash. Furthermore, if we were to compare the ruble's purchasing power against the only form of real money out there, physical precious metals, the ruble crashed by an even greater 61% against gold from the end of 2014 to February of 2016. Anyway you look at it, a 58% to 61% devaluation in purchasing power is a crash. I am quite certain that I would not be able to find one Russian living in America that held the bulk of their savings in rubles, and consequently had to live off of the conversion of these rubles into dollars during June 2014 to January 2016, that would not agree that the ruble crashed during this time.
Likewise, I've often heard Americans make the same argument in regard to the currency most of Americans hold, the US dollar: "Well, I'm American and the dollar will never crash like the Venezuelan bolivar or other emerging market currencies, so I'm not worried." Though the US dollar has remained the strongest fiat currency in a pool of rapidly devaluing fiat currencies over the past two years, if one calculates the declining purchasing power of the US dollar in the past couple of decades when using real rates of inflation inside the US (versus the bogus rates produced by federal entities), then one can easily reach the conclusion that the US dollar has crashed as well. Sometimes in response to the declaration that "the US dollar will never crash", I respond that the US dollar has already crashed, just to see what type of reaction this will elicit. In most instances, this response elicits statements of denial like, "You're an idiot. The US dollar has not crashed." To these accusations, I then inquire of them, "What percent decline constitutes a crash?" When most respond that anything greater than a 50% to 60% decline would constitute a crash, at this point, I know I can prove my point. Whether or not I can convince someone to believe the facts, however, is an entirely different story. If one uses real rates of inflation produced by Shadowstats (versus the fantasy land figures of low inflation quoted by the Bureau of Labor Statistics every month for years on end), one can prove that the US dollar has crashed. For those that want to see the calculations that prove this, just watch this video that proves greater than 75% devaluation in purchasing power of the USD during a recent 15-year time span.
In any event, even if one explains the fact that the US dollar has crashed in purchasing power in recent times, over a very condensed period of time, by more than 75%, because it has been one of the strongest currencies in a pool of rapidly devaluing currencies for the past two years, I've discovered that quite often, even presentation of indisputable facts cannot sway people to believe something that they simply do not want to believe. To overcome the power of the "It Can't Happen to Me" syndrome, I often encourage people to not take my word for any of the facts I have stated, but to please conduct their own research to determine for themselves whether or not what I have disclosed to them is true. Even when suggesting this methodology of determining the truth, I am still often met with great resistance and a response that "There is no need to conduct any research because I already know the truth". In these instances, I try to use the US dollar's performance against gold to prove the argument that the US dollar will not have to crash in the future to prove my point because it has already crashed! Over the past 16 years, the US dollar's purchasing power, when measured against gold, has crashed by more than 81%. Unfortunately, however, no matter how many facts one presents, those that have bought into the Warren Buffet, Bill Gates, Ben Bernanke propaganda that gold is not money and just a "barbarous relic" usually will continue to remain compliant to a false narrative simply because this narrative was stated by someone they view as an authority figure.
There are several insidious reasons for the systemic levels of blind compliance that exist in many diverse facets of life today, and the operant conditioning tactics instituted in institutional academia "learning" is one of the greatest contributors to the implementation of the Obedient State. Unsurprisingly, much of the "It Can't Happen to Me" syndrome stems from a global institutional academic system that conditions us to be obedient and unquestioning towards "authority" for much of our young adult life. Consequently, when we graduate from this system, as long as an authoritative figure appears in the mass media and tells us the US stock market is safe, the US dollar is safe, the Euro is safe, the European bond market is safe, the banking system is robust, gold is a bad investment, and so on, we maintain this compliance to authority all throughout our adult lives as well. Unfortunately, many of us have already been conditioned to accept these proclamations as fact without even conducting any independent research on our own to (1) determine if the authoritative figure is even an authority on the topic, which in many cases, he or she is not; and (2) determine if what the authoritative figure is stating is actually true or not.
However, today, I want to focus on how we can identify if we've fallen victim to various elements of psychological warfare that prevent us from taking the proper actions to preserve our wealth. Identification and acknowledgement are the first two steps in building up a critical immunity to these psychological games that will be paramount for our survival as the banker currency wars eventually reach their apex. As further exposition of how blind compliance to authority and the "It Won't Happen to Me" belief pattern work together to prevent us from taking the protective measures we need to take right now, consider a November 2014 article in which a financial analyst stated, "it's time to ditch your golden faith, embrace the truth — and make gold a barbaric relic of your portfolio's past." One can literally find hundreds of such statements online by dozens of different analysts in recent years that falsely equate gold as a dead asset, that are in turn, literally accepted and parroted by thousands, if not millions, of other people without any further confirming research. You will often find such false statements issued by analysts and economists that graduated from, or are employed by "elite" top-shelf schools, like Ben Bernanke and Paul Krugman, both of Princeton University. As an Ivy League graduate myself, from witnessing often undeserved levels of confidence displayed by my peers regarding topics with which they literally almost knew nothing, I can assure you that education pedigree alone does not grant anyone an elevated level of intelligence.
On the opposite side of the fence from the "It Won't Happen to Me" crowd are those that embrace reality and believe that "It Might Happen to Me." Unfortunately, the leaders of the large contingency of the "It Won't Happen to Me" crowd often achieve great success in marginalizing and discrediting the small subset of the population that constitute the "It Might Happen to Me" crowd by disdainfully calling the realists "conspiracy theorists" and "paranoid fear mongers" even when the facts support the preparatory financial behaviors executed by the "It Might Happen to Me" crowd. Again, we must recognize that it is human nature for
Donald Trump Unloads on 'Disgusting and Corrupt Media,' Accuses Press of Pro-Clinton Bias
Posted: 14 Aug 2016 10:00 PM PDT
by Valerie Richardson, Washington Times: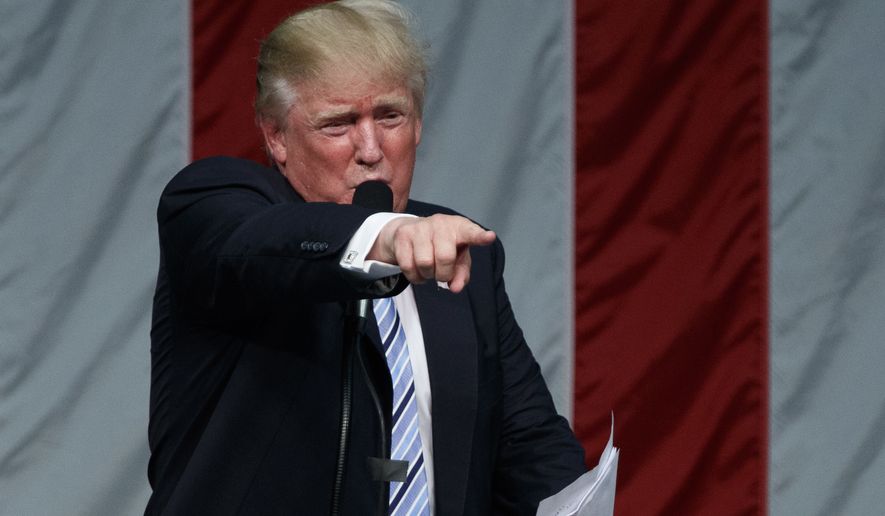 Republican presidential nominee Donald Trump unloaded Sunday on a tide of press reports insisting his campaign is imploding, accusing the "disgusting and corrupt media" of stretching the truth in order to boost Democrat Hillary Clinton.
"If the disgusting and corrupt media covered me honestly and didn't put false meaning into the words I say, I would be beating Hillary by 20%," Mr. Trump tweeted Sunday.
He specifically attacked a Sunday article in The New York Times, which reported that "Mr. Trump's advisers believe he is nearly out of time to right his campaign," citing unnamed "associates" and "more than 20 Republicans who are close to Mr. Trump."
"The failing @nytimes talks about anonymous sources and meetings that never happened," Mr. Trump said on Twitter. "Their reporting is fiction. The media protects Hillary!"
The latest cover story of Time magazine had an illustration of Mr. Trump with the headline "Meltdown," while Martha Raddatz on ABC's "This Week" said the Republican presidential campaign is in a "full summer slide."
Sen. Jeff Sessions, Alabama Republican and a Trump adviser, took umbrage with the coverage, saying, "I think he [Mr. Trump] can still win and will have a very good chance of winning."
World's Top Silver Producer Predicts $100 Silver after Stock Price Rises 600% in 2016 Alone
Posted: 14 Aug 2016 09:30 PM PDT
Under TPP, Corporations Will Replace Nations According to Leaked Document
Posted: 14 Aug 2016 07:30 PM PDT
by Dave Hodges, The Common Sense Show:
1st Paragraphs of text.An obscure Trans Pacific Partnership provision will serve to threaten the very existence of the nation state and replace governmental authority with the power and the whim of the corporation. This secretive provision promises to supplant all national authority with a "Rollerball" type of world.
If you are not familiar, Rollerball was a very popular movie which debuted in 1975 and it depicted the planet as being ruled by six corporations in the place of national governments.
Rollerball 1975

he corporate elite, six corporations, which are ruling the planet, meet in secret as they make plans to further subjugate humanity in the movie Rollerball.
The movie was set 43 years into the future from the time of the release of the movie, in the year 2018, in which a total of six corporations have replaced government as the ruling authority following the demise of the nation state. With the absence of war or conflict, a forcibly passive population's bloodlust is satisfied by a brutal new sport known as Rollerball.
More popular than today's NFL Football and the Superbowl, Rollerball resulted in a corporate-backed sensation, the most popular athlete in the world, Jonathan E. (played by James Caan). Jonathan E. had steadily climbed the ladder to superstar status of the sport and would be on a par with the legendary Michael Jordan.
Rollerball's lethality and the inevitable demise of all the participants serves the social control purpose of conditioning the masses into a state of learned helplessness in which they are programmed to believe that they have no control over their fate and the whim of the corporations is all-powerful over the free will of the individual. In the movie, there are no Constitutions or civil liberties.
When the corporate backers of Rollerball begin to fear that Jonathan's popularity has instilled him with a potentially dangerous amount of personal power and individual freedom, a thunderous struggle between man's free will and the oppression of the masses threatens to shatter the fragile strings that the puppet masters use to manipulate mankind and this struggle begins to ensue in earnest. Despite corporate demands, Jonathan E. decides not to retire from the game in which he's a superstar and this flies in the face of the very social control reason that Rollerball was conceived. Subsequently, the corporate rulers hatch a plot to abandon the rules of Rollerball in the hope that Jonathan E. will be killed and their grip of power will remain as an unyielding chokehold on the helpless populace. The ultimate message of this movie is that if we ever permit corporations, such as Monsanto and Walmart, to rule the world, we will be living in a "hell on earth" scenario. Quite obviously, the movie was 40 years ahead of its time and its predictive value as to the state of today's world was enormous. This is what our planet will soon look like.
Transferring the American Economy to a Corporate, Rollerball Style of Dictatorship
When something is secret and kept from you, it is usually very bad for you! As America races toward her date with destiny, there is yet another "fundamentally transforming" event coming her way and that event is known as the Trans-Pacific Partnership (TPP). The TPP is a plot designed to hand over control of the world's governments to private corporate interests and it is all being done in secret. Even Congress is not allowed to examine the TPP provisions.
Under the TPP, for example, GMO labels for US food would not be allowed. To make matters worse, there is an obscure portion of the TPP and other trade agreements which is so diabolical, so devastating, that the planet will eventually resemble the movie, Rollerball, in which a small number of corporations will rule the planet.
Many of us in the media believe that some of the effects of the TPP will be felt before the coming war and martial law crackdown. However, after careful analysis, I am convinced that the brunt of the TPP will be felt after the America we know has been totally taken over in a post-war and post-economic collapse scenario. In other words, following World War III, the United Nations, as a body, will be replaced with the United Corporations. At the end of the day, it does not matter when the implementation of the TPP comes, because when it does, America will no longer be recognizable to anyone who has grown up in this once great country. The reason that America will no longer be recognizable is because America will no longer exist because of a key provision contained in the TPP.
Within a few short years, following implementation of the TPP, which will surely grow from the 40% of the world's population that it will soon control as it will eventually encompass 100% of the planet. The TPP will eliminate all nation states as the ruling authority and it will be supplanted by corporate authority. This will be made possible because of an obscure provision of the TPP known as the Investor State Dispute Settlement (ISDS). ISDS is a key component of the TPP. Unfortunately, for the planet, ISDS principles are being negotiated as I write these words, outside of the TPP, in ongoing trade deals between the United States and the European Union. ISDS allows corporations to sue governments, for any government action (at any level, including local government level) which hinders a corporation's future profits. Literally, Monsanto could provably be poisoning the entire population of a nation and the nation could do nothing which might result in the loss of profits to Monsanto. This also means that as a private citizen, if you organize a boycott against Monsanto, you could be sued in a foreign court for obstructing Monsanto profits.
If a corporation feels that a government has impeded its ability to maximize profits, a suit is filed, outside the country being sued, and the case will be heard by an arbitration panel of trade lawyers, in a jurisdiction totally of the corporation's choosing. Under ISDS, the dispute panel may only consider the 'free trade' values of the case. No other factors may be considered when deciding the case. This means that these corporate panels must disregard values of public health, civil liberties, environmental protection, or the rights of workers (e.g. working conditions) or any other Constitutionally protected liberties.
A Post Western World? A Disturbing Interview With Prof. Harry Redner - Part 2
Posted: 14 Aug 2016 07:00 PM PDT
Submitted by Erico Matias Tavares via Sinclair & Co.,
Prof. Harry Redner was Reader at Monash University in Melbourne, Australia, as well as visiting professor at Yale University, University of California-Berkeley and Harvard University. He postulates that the world is now transitioning to "beyond civilization" – a new and unprecedented condition in Human History known as globalization. This in turn has major implications for societies across the world, and in particular developed nations.

He is the author of several articles and fourteen books, including a tetralogy on civilization: "Beyond Civilization: Society, Culture, and the Individual in the Age of Globalization", "Totalitarianism, Globalization, Colonialism: The Destruction of Civilization since 1914", "The Tragedy of European Civilization: Towards an Intellectual History of the Twentieth Century" and "The Triumph and Tragedy of the Intellectuals: Evil, Enlightenment, and Death".
PART II: THE WEST AND THE REST
E. Tavares: In Part I we discussed the ongoing decline of Western Civilization. In this Part we will talk about other major civilizations, or better put their successors, and how they relate to that process. We say successors because as you point out they have all collapsed.
Muslim Civilization disappeared with the collapse of the Ottoman Empire. Russian Civilization was obliterated by communist totalitarianism and the resulting millions of casualties. Likewise, the Chinese communist revolution obliterated that nation's millennial traditions and customs by design. And Indian Civilization did not resist successive Muslim invasions.
Since all four follow a similar pattern of collapse, turmoil, transition and picking up the pieces, let's use it to analyze each one in turn, starting with the Islamic world.
Talking about its collapse may actually sound nonsensical here since it is the fastest growing religion on the planet (by demographics, not actual conversions), we have seen the emergence of very conservative versions across many Muslim countries, including the once strongly secular Turkey, it touches Western, Russian and Chinese borders (not always peacefully) and it is a topic of robust political discussion on both sides of the Atlantic. So how can the Islamic Civilization be dead?
H. Redner: What you assert is largely true - Islam is expanding both demographically in terms of numbers and geographically in respect of the exodus of Muslims to other areas of the world beyond their countries of origin; but, at the same time, it is also the case that an Islamic civilization is no longer functioning as an autonomous entity, and if not completely dead, it is dying, as is also the case with other civilizations. This is a paradox on which Samuel Huntington floundered with his theory of a "war of civilizations", which has been mindlessly echoed ever since his book was published twenty years ago. There is no "war of civilizations"; that which he took to be such is a very different phenomenon, which has partly to do with the paradox to which you allude. The upsurge of Jihadist movements in Muslim countries and the terrorism this has generated all over the world is an internal revolution peculiar to the people of what was once an Islamic civilization.
Islamic radical militancy has arisen because of the huge expansion of population and failure of all attempts at development, particularly economic development, in most of the Muslim sphere over the last half century, and even further back since the First World War. Jihadism is an act of desperation that many Muslims resort to in the face of constant failure and defeat. "Islam is the answer to all problems" is their motto, whereas the truth is that Islam, insofar as it holds back development, is itself part of the problem. In fact, Jihadism is sure to make the Muslim predicament worse and lead to further failures and defeats; it is a self-defeating suicidal prescription. One can only hope that Muslims abandon it and learn to face their difficulties in the modern global world more realistically and rationally.
To return on a more theoretical level to the paradox you raise, it is necessary first of all to distinguish between religion and civilization. Huntington failed to do this and largely identified the two with all the resultant confusions to which this led him. That religion is distinct from, and not to be simplistically identified with civilization, is obvious from two widespread occurrences in history: firstly, the survival of a religion where the civilization that gave birth to it has been destroyed; and secondly, the spread of a religion beyond its original civilization to various other civilizations, which is particularly the case with the so-called universal religions. Examples of the first phenomenon are such obvious cases as the survival of Hinduism when the autonomous Indian civilization was overrun by Muslim invaders over a period of almost a thousand years; or, analogously, the persistence of Greek Orthodox Christianity in the Balkans after the fall of Constantinople to the Ottomans in 1454. It is true that these religions retain something from their civilizational origins, but this amounts to no more than popular culture, traditions and ceremonial practices which fall far short of constituting a coherent civilization. An example of the second phenomenon was the spread of Buddhism from India to China, Japan and most of East Asia, where very different civilizations prevailed. Christianity is an even more salient instance of a religion that at one time or another existed in almost all civilizations and is still prevalent worldwide. In the form of Nestorianism, it was present through most of Asia among different civilizations and peoples. Even the barbarians who invaded and destroyed the Christian Roman Empire were themselves Christians of the Arian heresy.
Thus the paradox dissolves itself: the spread of Islam as a religion both demographically and geographically has nothing to do with civilization and does not indicate any resurgence of Islamic civilization, which is largely defunct. Thus, Jihadi militancy and its terrorist attacks in the West are not part of any war of civilizations, but rather an outlandish tactic in an ongoing civil war within the Muslim world. It is a battle for power waged by religious ideologues who have utilized aspects of the Muslim religion, particularly those drawn from its most rigid and authoritarian sects, in order to concoct a modern political reactionary ideology, in the name of which they hope to seize power. They aim to turn the masses against their Westernizing as well as more traditionalist opponents. Terrorist outrages in Western countries are part of a propaganda campaign, what the anarchists used to call the "propaganda of the deed", intended to win over the faithful to their cause. It is, in effect, a form of advertising, in which the Western media are utilized at no cost to spread the message. All this is part of an extremely confused struggle within Muslim societies for the hearts and minds of the masses by a number of not clearly distinguishable contenders for authoritarian power. It is not unlike what went on in Europe between the two world wars, when in many countries fundamentalist Catholic ideologies were formulated by reactionary parties in opposition to the more liberal or socialistic ones and they did succeed in seizing power in numerous Catholic countries, Spain and Portugal among others. Of course, this is only an analogy, not a complete likeness, for there are great differences between the two types of religious ideologies.
ET: Historically, Islam adopted key traits of the civilizations it has conquered over the centuries, with the Byzantine and the Persian being particular salient examples. Given the evolving demographic picture in Europe it seems likely that many societies will adopt a more Islamic political character as their Muslim populations continue to grow strongly. Could European Civilization provide a new framework for Islam to develop around, or are the two fundamentally incompatible? And where will this leave native Europeans at that point?
HR: It is true that Islamic civilization, a very late one in history, was a very mixed case, which successfully combined characteristics from a number of preceding civilizations, Byzantine and Persian in particular. Islam as a religion also modeled itself on and borrowed from many of the previously existing religions in the Middle East, especially Judaism, Christianity and Manichaeism, as well as retaining older Arabian polytheistic practices. This is, of course, firmly denied by fundamentalist Muslims who hold it as an article of faith that their religion was a divine revelation vouchsafed at one time to one man, Muhammad. Comparative religious scholarship is of a different opinion not compatible with such orthodoxy. The battle between scripture and scholarship that Christianity had to confront in the nineteenth century will most probably take place in Islam in the twenty first and twenty second centuries.
Theoretically considered, there is no reason why Islam cannot adapt itself to Modernity in the way that most Christian churches and Jewish synagogues, apart from certain fundamentalist sects in both cases, have already done so. Islam is not doomed to fundamentalism forever after; it is not an inalienable feature of the religion as such. However, in practice it has proved extremely difficult to overcome Islamic fundamentalism, because of the intolerance of the religious establishment to any departures from the authorized interpretation of the creed. The fact that many Muslims are now resident in Europe, where presumed heretics or apostates cannot be dealt with as summarily or violently as they are in Muslim countries, makes no real difference at present. Most imams and sheikhs in mosques come from Muslim countries and are trained there in the traditional orthodox way. They are not likely to allow any liberalizing departures, especially so as many mosques are funded by Saudi Arabia. If imams were educated in Western universities this might make a difference, but very few are so at present.
Western societies will not, as you put it, "adopt a more Islamic political character as their Muslim populations continue to grow", despite doomsayers such as the French novelist Michel Houellebecq, because that would mean abandoning everything we stand for, the whole tradition of the Enlightenment. On the contrary, it is Islam which has to come to terms with the Enlightenment and its liberal developments. I do not believe that Islam and Western Enlightenment are in principle opposed, but how they are to be made compatible in practice, and what changes Islam is at present prepared to undergo to this end, is not something on which I am in a position to venture an opinion.
ET: Why do you say it is very difficult to reform Islam? European Muslims for one could threaten to "walk out" en masse if nothing changes. Even French and German political leaders have advocated developing their own domestic versions, specifically addressing some of the issues you outlined. Is this not a workable solution?
HR: Islam never experienced a Reformation or counter-Reformation such as Christianity undertook centuries ago. It never went through the Enlightenment. It has more or less remained unchanged for over a thousand years, perhaps even since the main split between the Shia and Sunnis arose. The idea that some French or German leaders might have of developing "their own domestic versions of the religion" are surely mere wishful thinking.
Changes in Islam will have to come from within Islam. And they will not emerge from the scattered diaspora communities in Europe or elsewhere, they must come from the Muslim heartland. How and when this might happen nobody can now predict. It could take centuries. It cannot even begin until there is stability and peace in the Muslim lands, and that is still a long way off.
ET: In one of your books you talk about a 100 million people "time bomb" that could go off in the Middle East, Europe, or both. What do you mean? Are European political leaders, especially on the liberal/progressive side, consciously aware of this risk?
HR: As long as there is ongoing turmoil in the whole Muslim sphere from Nigeria to Indonesia there will be millions of refugees escaping from the violence and even more economic migrants fleeing the poverty, especially in Africa. Many Muslim countries are failed states whose whole populations of tens of millions are in danger of mass starvation without extensive food aid. This is the case in Somalia, Yemen, Afghanistan and large parts of Syria and Iraq. In such places, all those who can muster the money to pay people smugglers are on their way to Europe. People smuggling is a multi-billion dollar industry.
The number of 100 million you quote is only a rough estimate of all those who would wish to escape their countries' troubles. Most of them at present cannot afford the huge expense involved and many are afraid to risk the hazards of the passage. But as long as Europe maintains open borders and is prepared to accept those who reach their shores, then the flow will continue. At the moment it has ceased from Turkey because of the agreement that Angela Merkel reached with Erdogan. But this could break down at any moment if the Turks make blackmailing demands. With Libya in chaos, there is no way of stopping those who cross the Mediterranean to Italy.
European political leaders did not foresee this eventuality, though there were plenty of warnings, nor did they make provisions to meet it. The danger they now face in the immediate present is not so much from the immigrants themselves, though there is some infiltration of terrorists, as from their own populations. There is bound to be a strong reaction, especially in those countries already suffering from large levels of unemployment. This could bring xenophobic far-Right parties to power, who would then proceed to stop all immigration and make life difficult for those who have already arrived. This must be prevented even at the cost of stinting on humanitarian principles which were not designed for such eventualities of mass exodus.
Migration into Europe will have to be limited and controlled through legal channels. And much more attention will have to be given to addressing the causes that bring it about. European leaders cannot afford the luxury of a hands-off attitude to what is going on in the Muslim world. They will have to intervene both with money and manpower to help alleviate the situation there. They have been far too slow and ineffective in reacting to the rise of ISIS and other such terrorist movements. They leave the main burden to the Americans to bear, and America under President Obama, who went against the advice of most of his leading officials, has let them down by not doing anything until it was too late. This has been the greatest failure of American foreign policy during the Obama reign, but the Europeans, too, must bear part of the blame for their unconcern. In their EU paradise they thought they were immune from the troubles of the rest of the world.
ET: Let's look at Russia now. While the transition post the fall of the Berlin Wall was extremely turbulent, it seems that the old oligarchal structure largely remained in place by simply changing names. In fact one notable feature of post-Communist regimes is how the former leaders avoided justice for the crimes that had been committed, with the exception of Cambodia. To what effect has that turbulence continued to shape the political and economic landscapes in Russia to this day? Corruption for one appears to remain problematic across many levels of government.
HR: Russia is a near neighbor of Europe, so what is going on there should also be of great concern to Europeans, and, in fact, it is. However, there is not much outside powers can do about what are largely internal developments in Russia. Obviously, it would be very dangerous to meddle in the internal affairs of a nuclear superpower.
Russia has transitioned from the post-Communist chaos of the incompetence of the Yeltsin years to the authoritarian order and stability of Putin. The early post-Communist hopes for a functioning democracy and an efficient free-market economy have not been realized. Russia is not going to become a Western society, even such as it was starting to be before the First World War. The clock cannot be turned back; too much as happened over the last century to disturb and disrupt Russian society, above, all the extermination of its elites.
Putin's Russia is an amalgamation of features from all the period of Russia's twentieth century history. There are elements both of democracy and autocratic rule from the Czarist period. The Russian Orthodox Church is also once again asserting its spiritual and temporal power. But at the same time aspects of a highly bureaucratic and controlling totalitarian state have survived from the Stalinist period. The secret service agencies, of which Putin was once a member, exercise complete surveillance over society. They are not above using strong-arm tactics, including murder, where necessary. The economy has largely fallen into the hands of oligarchs who can keep their ill-gotten gains, provided they are compliant with Putin's demands and in no way threaten his hold on power. This worked reasonably well as long as the price of oil and gas, the main export industries, was high. But now that it has fallen precipitously, this is bound to lead to a financial crisis for the state. How the Russian people will react to growing shortages remains to be seen, but they have usually been docile in such circumstances and stoically bear the penury that they take to be their fate.
One feature of this passivity has been the complete failure to bring to account any of those responsible for the mass crimes of the Stalin period. Even the victims who perished have by now been largely forgotten or remain un-memorialized and unremembered. For a while during the Yeltsin period there were organizations in Russia dedicated to the commemoration of the millions whose lives were taken, such as Pamyat and various other local groups. Under Putin these were discouraged, if not outright repressed. Stalin is once again hailed as one of the great rulers of Russia.
The effect has been a kind of pervasive demoralization that allows locally elected strong-men to dominate the lives of their fellow citizens and line their own pockets at their expense. This is graphically demonstrated in the 2014 Russian film "Leviathan" made by Andrey Zvyagintsev. One must assume that such corruption, both on the local and national level, in low and high places, is rife everywhere. However, the mere fact that such a film could be produced in Russia gives one some hope for the possibility of improvement.
ET: You mentioned Orthodox Christianity. It appears that it is making a comeback in the military and civil life, at least nominally. There is also a renewed emphasis on education, especially in the hard sciences. There was even talk of bringing back the descendants of the Russian czars to play some role in society. Can these e
Panic? China Is Hoarding Cash At The Fastest Pace Since Lehman
Posted: 14 Aug 2016 06:30 PM PDT
The last few months have seen trillions of dollars of fresh credit puked into existence in China to enable goal-seeked growth numbers to creep lower (as opposed to utterly collapse). The problem is... the Chinese are hoarding that cash at the fastest pace since Lehman as liquidity concerns flood through the nation.
China's M2, a broad gauge of money supply including savings deposits, rose at the slowest pace in 15 months and trailed the government's full-year target of +11% in July. But, as Bloomberg details, by contrast, M1, the total of cash, checks and demand deposits, rose at the quickest pace in six years...
That shows companies "are holding all this cash, but investment returns are low and there are few options for projects," said Liu Dongliang, a senior analyst at China Merchants Bank Co. in Shenzhen.
In fact, no matter what has been done since the Chinese stock market crashed, the Chinese have been hoarding cash...
In fact, the hoarding of cash in China corresponded with the top in 1999/2000, and the top in 2007...
"probably nothing"
SAIS and Your Inside Connection to the IMF
Posted: 14 Aug 2016 04:30 PM PDT
by Jim Rickards, DailyReckoning:
The International Monetary Fund (IMF) is one of the most powerful institutions in the world. It acts as the de facto central bank of the world. The IMF makes loans to countries in distress, raises funds from its member nations and issues its own world money called the special drawing right (SDR).
It also acts as the regulatory and policy arm of the Group of Twenty, or G-20. The G-20 is a multilateral club that includes both the richest nations in the world (the U.S., Japan, the U.K., Germany, etc.) and the most populous emerging economies (China, India, Brazil) among others.
The G-20 has no permanent staff or bureaucracy, so it outsources policy tasks to the IMF. These combined roles as the world's central bank and the G-20's eyes and ears make the IMF the center of gravity for policy in the international monetary system.
Yet for such a powerful institution, the IMF is incredibly opaque and unaccountable. My favorite way to describe the IMF is "transparently nontransparent." What I mean by that is the IMF is transparent in terms of making resources available for interested parties to learn about what it is doing.
The IMF website is loaded with links to position papers, financial statements and facts and figures about its missions and personnel. The IMF publishes a value for the SDR every business day. Even the IMF's plan to replace the dollar with SDRs as the global reserve currency is available.
The problem is that all of this material is written in highly technical jargon that requires specialized training to interpret. That's where the "nontransparent" part comes in.
Reading the IMF website is like picking up an advanced textbook on quantum physics. You may be able to read the words in a row, but unless you have specialized training, it might not make much sense.
Where is such specialized training available, and who has it?
There are a number of fine schools teaching international economics, but the leading center of learning for working at the IMF is undoubtedly the School of Advanced International Studies, SAIS, part of the Johns Hopkins University located in Washington, D.C.
SAIS offers graduate programs in international economics as well as American foreign policy, area studies, languages and other courses in diplomacy, intelligence and strategy. It has many distinguished graduates, including former secretary of state Madeleine Albright and CNN anchor Wolf Blitzer.
In addition to its graduates, SAIS has an outstanding faculty, including many visiting scholars drawn from the Washington, D.C., policy community. Former secretary of the Treasury Hank Paulson was in residence at SAIS after leaving the Bush administration.
For purposes of understanding the international monetary system today, the two most important SAIS connections are former secretary of the Treasury Timothy Geithner and former head of the IMF John Lipsky.
Geithner is a SAIS graduate, and Lipsky is a visiting scholar at SAIS today. Geithner (who worked at the IMF before joining the Treasury) presided over the aftermath of the Panic of 2008 and was one of the architects of the IMF/G-20 process that started the currency wars in 2010.
Lipsky ran the IMF in the dangerous period after the abrupt resignation of IMF head Dominique Strauss-Kahn amidst a sexual-assault scandal in May 2011.
Lipsky performed a crucial role in organizing the first bailout of Greece after the sovereign debt crisis erupted in 2010. When it comes to global bailouts and their aftermath, the imprint of SAIS through players such as Paulson, Geithner and Lipsky is everywhere.

Former U.S. Treasury secretary Timothy Geithner (left) is a graduate of the School of Advanced International Studies (SAIS) in Washington, D.C. Former head of the International Monetary Fund John Lipsky (right) is currently a distinguished visiting scholar at SAIS.
Fortunately, as a Daily Reckoning reader, you have your own SAIS connection. I graduated from SAIS in 1974, just after Wolf Blitzer and a decade ahead of Tim Geithner.
For all intents and purposes, SAIS is the intellectual boot camp for the IMF. Many SAIS graduates go directly into the IMF. Other leading career choices are banking, the foreign service and the national security community.
My class marked a turning point. Many observers believe the gold standard of Bretton Woods ended on Aug. 15, 1971, when President Nixon gave his surprise speech shutting the gold window.
That is not quite correct. Nixon ordered the conversion of dollars into gold to be "temporarily" suspended. It was expected that the world might be able to return to some kind of gold standard once new parities of paper money to gold were established. Of course, that never happened.
In 1975, the IMF declared that gold was dead as a form of money. Yet from 1971-74, the world of international finance still considered gold to be money. That's when I received my technical graduate training. Mine was the last class to study gold as a form of money in international finance.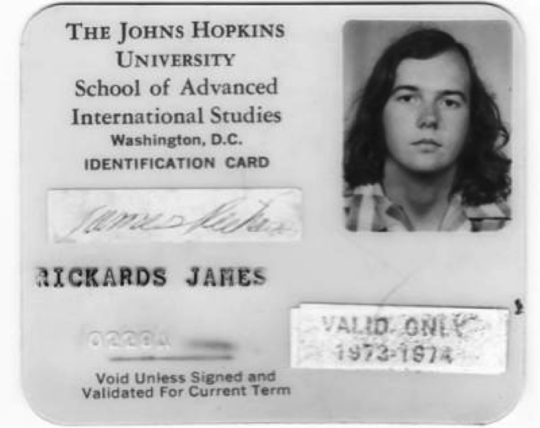 Today, for the first time in decades, gold is once again being discussed as an international reserve asset. This is because Russia, China, Iran and other nations have been acquiring thousands of tons of gold to add to their reserves.
Equally important, other central banks that already have gold, such as Germany, France, Italy and the U.S., have completely stopped selling. The scramble for gold is back after decades of official dumping by the central banks.
Another topic that is in the news is the role of the SDR. Financial blogs and newsletters are filled with dire prognostications about how the SDR is poised to replace the dollar as the global reserve currency.
After the Collapse: How to Survive Longer in SHTF
Posted: 14 Aug 2016 04:00 PM PDT
from Canadian Prepper:
Adaptability is but one aspect of strength. Push yourself beyong yourself while you still can!
Why Interest Rates Can't Go Much Lower, In Five Charts
Posted: 14 Aug 2016 03:30 PM PDT
by John Rubino, Dollar Collapse:
Japan and Europe have been operating with negative interest rates for going on a year now, and this is what they have to show for it:
For readers who aren't completely clear about the GDP charts, they're measuring the annual rate of change, so 0.4% means an economy is growing at a rate of less than ½ of 1%. This is about as close to zero as it's possible to get without enduring actual shrinkage. Clearly the new-age policy mix of negative interest rates and massive central bank bond buying isn't working.
Mainstream economists want to up the ante by lowering rates even further. But there are reasons to believe that not only won't such a policy work but that it won't be tried. For one thing, negative rates are already killing the banks. In Japan, for instance:
Negative rates seen reducing Japan big banks' profits by $2.96 billion: Nikkei

(Reuters) – Japan's financial watchdog estimates that negative interest rates under the Bank of Japan's monetary easing policy will reduce profits for the country's three big banks by at least 300 billion yen ($2.96 billion) for the year through March 2017, the Nikkei business daily reported on Saturday.
The Financial Services Agency (FSA) expressed concern to the BOJ regarding the situation as it sees reduced profits weakening the banks' ability to extend loans, the Nikkei said.

According to FSA estimates, Mitsubishi UFJ Financial Group Inc's profit will fall by 155 billion yen. Sumitomo Mitsui Financial Group Inc's profit will be reduced by as much as 76 billion yen and that of Mizuho Financial Group Inc will be cut by 61 billion yen.

If the BOJ was to take interest rates deeper into negative terrain, the agency reckoned that the banks would suffer substantial further drops in profit as their interest rate income would suffer.
In Germany, Deutsche Bank is so badly run that teasing out the effects of any one problem isn't easy. But negative interest rates do seem to be in the mix. From a recent Zacks Research report:
Deutsche Bank's Profitability at Risk from Macro Concerns

Profitability growth of Deutsche Bank, one of the largest financial institutions in Europe and the world, as measured by total assets (€1.80 trillion as of Jun 30, 2016), remains threatened by a stressed operating environment with negative interest rates, slow growth of the European economy and global headwinds. Management continues to see a challenging revenue environment in 2016, specially post Brexit vote.

Last month the German banking giant reported net income of €20 million ($22.6 million) for the second quarter of 2016, significantly down on a year-over-year basis. Income before income taxes came in at €408 million ($460.7 million), down 66.8% year over year. Results were adversely impacted by reduced revenues and higher provisions, partially offset by lower expenses which resulted from reduced litigation as well as compensation costs.
DEUTSCHE BK AG Price
As the article on Japanese banks noted, more negative interest rates will suck even more life from the banks. Since 1) they're already on life support in a lot of cases and 2) even in their currently diminished state they remain immensely powerful politically, it's highly unlikely that we'll see -3% yields on government bonds in this cycle.
But if not that, what? Banks are shrinking around the world – as are pension funds and insurance companies and everyone else who depends on positive fixed income returns. National economies aren't growing, while national debt burdens continue to soar. Staying the course in this case means drifting over the falls.
Racist Blacks burning down Milwaukee
Posted: 14 Aug 2016 01:06 PM PDT
Black Power = Destruction of Civilization? Yes, According to Milwaukee Rioters These scumbags are just as bad as the KKK. Nobody can excuse that. The Financial Armageddon Economic Collapse Blog tracks trends and forecasts , futurists , visionaries , free investigative journalists ,...
[[ This is a content summary only. Visit http://www.newsbooze.com or http://www.figanews.com for full links, other content, and more! ]]
War Is Coming To Cover Up The Economic Collapse Rob Kirby
Posted: 14 Aug 2016 12:38 PM PDT
Rob Kirby tell it like it is, real reality raw uncensored. The Globalist, Elite & enablers in the Main Street Media will deserve the pitchforks, torches & Guillotines used against them. KARMA!!! The Financial Armageddon Economic Collapse Blog tracks trends and forecasts ,...
[[ This is a content summary only. Visit http://www.newsbooze.com or http://www.figanews.com for full links, other content, and more! ]]
False Flags Exposed: FBI Creates Staged Events, Expect More In the Future
Posted: 14 Aug 2016 11:01 AM PDT
This is a clip i have referenced many times and i have had many of you ask about it. You can now see what i was talking about when i said Judge exposes how the FBI Foils "Their Own Plots". The Financial Armageddon Economic Collapse Blog tracks trends and forecasts , futurists ,...
[[ This is a content summary only. Visit http://www.newsbooze.com or http://www.figanews.com for full links, other content, and more! ]]
END TIMES SIGNS August 14 2016. Signs In The Heavens And On Earth Prophecy Fulfilled.
Posted: 14 Aug 2016 10:37 AM PDT
This Video is an end times update, showing the latest end times events that occurred on August 13-14 2016. Events such as Swiss Train, Venezuela collapse, Zika, Mosquitos, Milwaukee unrest, North Korea, wild fires, and lightning strikes in the news. Events are happening on a daily basis that prove...
[[ This is a content summary only. Visit http://www.newsbooze.com or http://www.figanews.com for full links, other content, and more! ]]
"Can Silver reach $1,000?" Egon von Greyerz meets with John Embry – August 2016
Posted: 14 Aug 2016 10:00 AM PDT
Matterhorn AM
Posted: 14 Aug 2016 08:02 AM PDT
At times he's gaffe-prone. His economic plan leaves much to be desired, yet his address on the topic offered specific ideas, unfortunately for the most part omitting what should have been included instead of what was. In contrast, Hillary presented meaningless platitudes, feel-good stuff without substance, hard specifics left out, along with a litany of lies like claiming she opposes TPP after earlier calling it "the gold standard" of trade deals and being a rabid supporter of NAFTA - besides her longstanding fealty to Wall Street, war-profiteers, and other corporate interests harming the general welfare.
Posted: 14 Aug 2016 07:19 AM PDT
I'm starting to see a lot of analysts now calling for gold to drop down into a bottom in October. It's amazing how these guys can consistently get this wrong over and over again. Gold isn't topping. Gold has been bouncing around in a range for the last 5 weeks giving the 200 day moving average time to catch up to price. Gold won't top until the dollar cycle bottoms, and that intermediate cycle isn't due to bottom until late September or early October.
Breaking News And Best Of The Web
Posted: 13 Aug 2016 06:44 PM PDT
Doug Noland's latest. US retail sales weaker than expected, wholesale prices fall. Odds of Fed rate hike go down. Money pours into bond funds. Oil pops, gold drops. US government debt now has negative yield for foreign investors. More good earnings reports from precious metals miners. China, Japan and Russia rattle their sabers. Trump attempts […]
The post Breaking News And Best Of The Web appeared first on DollarCollapse.com.
Gold against Foreign Currencies Update
Posted: 12 Aug 2016 08:11 PM PDT
The Daily Gold
You are subscribed to email updates from Save Your ASSets First.
To stop receiving these emails, you may unsubscribe now.
Email delivery powered by Google
Google Inc., 1600 Amphitheatre Parkway, Mountain View, CA 94043, United States